This is the year to do #BETTER
"I Want to Be Baptized" will be exhibited at the new San Diego Library at the 49th Local Author Exhibit.  The book will be featured in the lobby and online for the entire month of February. The Local Author Exhibit highlights the intellectual and creative accomplishments of writers in the San Diego region. The San Diego Public Library accepted local author Annalisa Hall who has published books in 2014. If you're in town, stop by to the new San Diego library.
As an active member of LDStorymakers, RWA, and SCBWI, I will be attending several national conventions this year, so be looking for me coast to coast.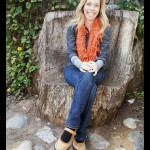 Contact Cedar Fort at marquise@cedarfort.com if you'd like to set up a signing at your bookstore or speak at your school or book clubs. I'd love to meet and greet more readers this year.  Help me reach 2015 followers on Twitter @helpfulannalisa
Smiles!
P.S. Keep a sharp look out for COREY EGBERT's latest illustrations at http://www.coreyegbert.com/ His latest book "I Hope They Call Me On A Mission" by Benjamin Hyrum White is out MARCH 10th